Here are the girls with the really really big future.
The girls with the new sound.
And here they are, The Honeybees
All except Dawn Wells (Mary Ann) did their own singing. Dawn Wells said she couldn't sing---so some singer did her vocals, which she lip synced to.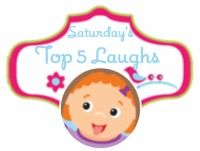 Come join up if you have a funny/cute/top 5 laugh post.