Time for some jokes and some laughs.
There was strong evidence indicating guilt, but there was no corpse. In the defense's closing statement the lawyer, knowing that his client would probably be convicted, resorted to a trick.
"Ladies and gentlemen of the jury, I have a surprise for you all," the lawyer said as he looked at his watch. "Within one minute, the person presumed dead in this case will walk into this courtroom."
He looked toward the courtroom door. The jurors, somewhat stunned, all looked on eagerly. A minute passed. Nothing happened.
Finally the lawyer said, "Actually, I made up the previous statement. But you all looked on with anticipation. I, therefore, put it to you that there is reasonable doubt in this case as to whether anyone was killed and insist that you return a verdict of not guilty."
The jury, clearly confused, retired to deliberate. A few minutes later, the jury returned and pronounced a verdict of guilty.
"But how?" inquired the lawyer. "You must have had some doubt; I saw all of you stare at the door."
Answered the jury foreman: "Oh, we did look. But your client didn't."
Redneck Medical Dictionary
Rednecks have the lowest stress rate because they do not take medical terminology seriously
You are going to die anyway, so live life
Medical Terms--Redneck Definition
Artery - The study of paintings
Bacteria - Back door to cafeteria
Barium - What doctors do when patients die
Benign - What you be, after you be eight
Caesarean Section - A neighbourhood in Rome
Cat scan - Searching for Kitty
Cauterize - Made eye contact with her
Colic - A sheep dog
Coma - A punctuation mark
Dilate - To live long
Enema - Not a friend
Fester - Quicker than someone else
Fibula - A small lie
Impotent - Distinguished, well known
Labor Pain - Getting hurt at work
Medical Staff - A Doctor's cane
Morbid - A higher offer
Nitrates - Rates of Pay for Working at Night,
Normally more money than Days
Node - I knew it
Outpatient - A person who has fainted
Pelvis - Second cousin to Elvis
Post Operative - A letter carrier
Recovery Room - Place to do upholstery
Rectum - Nearly killed him
Secretion - Hiding something
Seizure - Roman Emperor
Tablet - A small table
Terminal Illness - Getting sick at the airport
Tumour - One plus one more
Urine - Opposite of you're out
An older, tired-looking dog wandered into my yard; I could tell from his collar and well-fed belly that he had a home and was well taken care of.
He calmly came over to me, I gave him a few pats on his head; he then followed me into my house, slowly walked down the hall, curled up in the corner and fell asleep.
An hour later, he went to the door, and I let him out.
The next day he was back, greeted me in my yard, walked inside and resumed his spot in the hall and again slept for about an hour. This continued off and on for several weeks.
Curious I pinned a note to his collar: 'I would like to find out who the owner of this wonderful sweet dog is and ask if you are aware that almost every afternoon your dog comes to my house for a nap.'
The next day he arrived for his nap, with a different note pinned to his collar: 'He lives in a home with 6 children, 2 under the age of 3 - he's trying to catch up on his sleep. Can I come with him tomorrow?
Have a great weekend!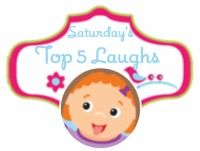 If you like this post, please leave a comment and share with your friends.