Happy Sunday to you all! With many thanks to
Xmas Dolly
, I have heard that there is going to be a Meteor Shower early tomorrow morning - The Lyrid Meteor Shower. I looked it up at SpaceWeather.com, and found that it will be best viewed right before dawn on April 22. Forecasters are expecting 10 to 20 meteors an hour, but there could be burst of up to 100 per hour! Click
here
to learn more about this meteor shower and how best to view it. Here's where to look up in the sky for it early in the morning: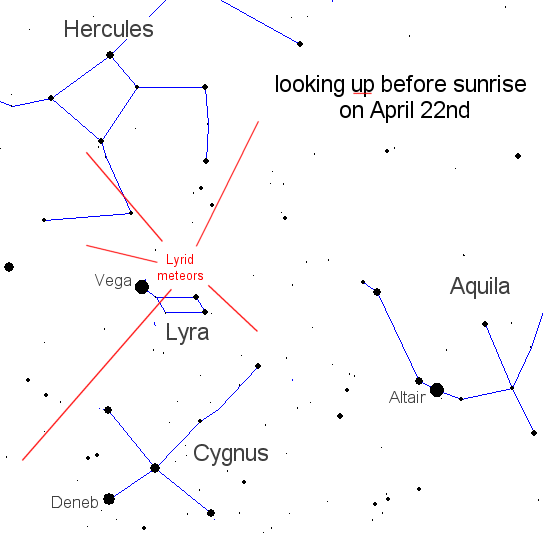 I thought that since we will be looking up into space early on Monday morning, a little space music might help us get in the mood. Here's the Rebel Fleet Theme and the Ending Title song to The Empire Strikes Back!
.My wishes to you all for a wonderful and peaceful Sunday!