This week, I have another desert creature to show you, the desert iguana. It has been a while since I have seen one so close to our home.
The desert iguana can be a bit hard to see if you are not looking for them.
This fellow was hiding under a grease bush (creosote).
Click any picture to enlarge.
Next week, I will start sharing pictures from our road trip from California to New Jersey and back again for my daughter's wedding. There are over 1500 pictures that the kids took, and that is a lot to go through.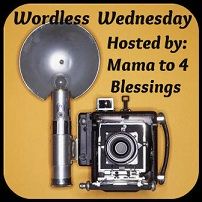 Tweet