I have been going through the photos of our road trip back to our daughter's wedding. Here are some pictures of Utah off of Interstate 15 through the southern part of Utah. Utah is a speeder's paradise. The speed limit on Interstate 15 is 80 mph! Beware, if you feel that you want to go faster than that, the highway patrol cars that we noticed were unmarked Ford Mustangs!
I loved seeing the roads stretching out before us. The thrill of a trip exhilarates me. It was nice to see one of these signs, too, after so many miles of not having a rest stop!
I will be sharing more pictures from our trip every week. Next week will be more pictures of northern Utah off of Interstate 70.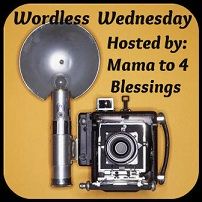 Tweet