Here is Spotted Wolf Canyon on Interstate 70 in Utah. What a mesmerizing sight this was, and after reading the information about it, we found it to be amazing.
Enlarge the pictures. You will want to see these spectacular views better.
After crossing though the canyon, you come upon Green River. Green River just makes me remember Fievel Goes West.
Out of our trip East, Utah had the most spectacular views - even for a desert!
I made the list for the Top 50 Blogs! Could you take the time and
vote for Royalegacy Reviews and More
. Thanks ever so much!
If you have a giveaway to share, please link it to
Treasure Hunt Tuesday Giveaway Link Up for August 13 - 19, 2013
.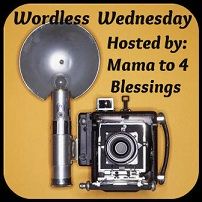 Tweet