Here are more of our pictures as we traveled across this beautiful country of ours. These pictures were taken on July 5, 2013
Denver, Colorado
I never realized the plains started immediately after Denver. I always envisioned Denver situated in a valley high in the rockies.
Lovely clouds in Colorado
Before we got into Kansas, the clouds disappeared and it started to warm up.
With the plains came the farms. The only, and I mean only, crop that we saw growing on our way out was corn.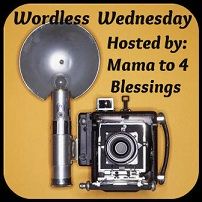 Tweet